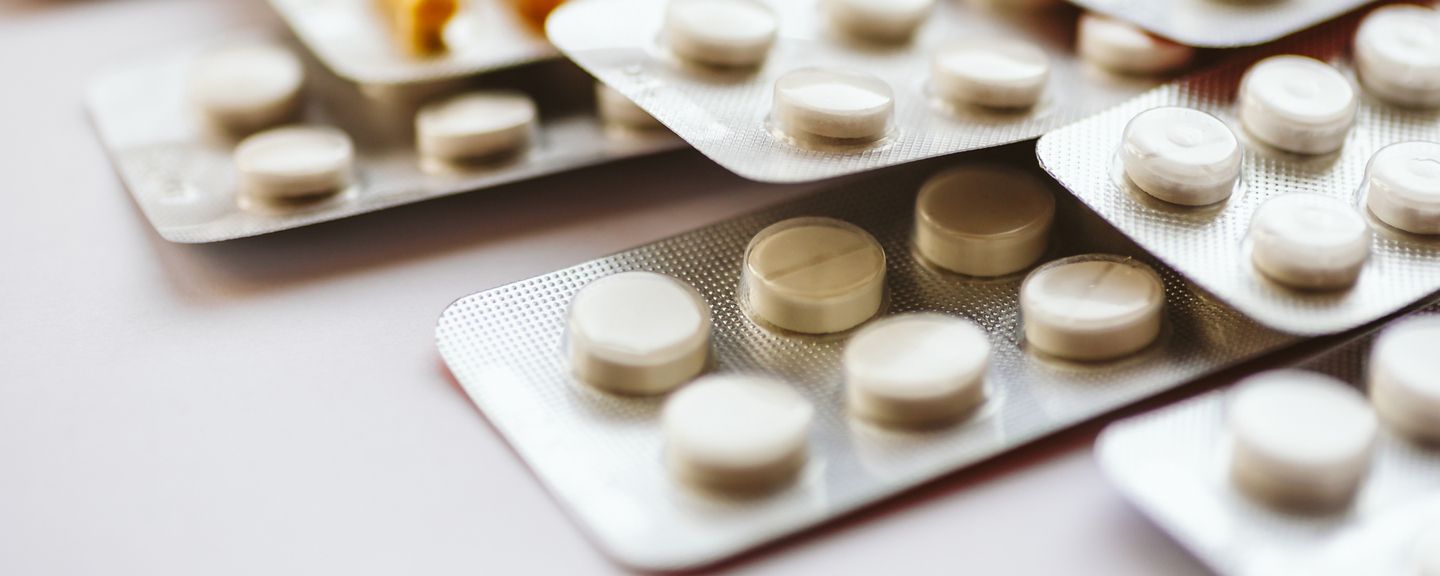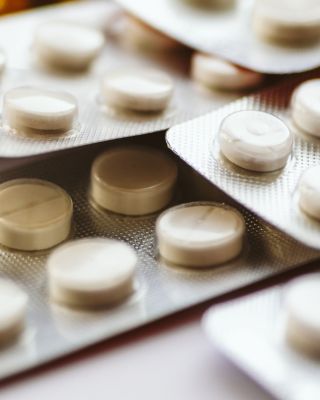 THE CLEAR CHOICE FOR BLISTER PACKAGING FILM
ACLAR® high-barrier film is the premium option for pharmaceutical packaging

The non-yellowing, crystal-clear performance of Honeywell Aclar thermoformable film is just one reason why Aclar is the ideal choice for pharmaceutical packaging. Don't trust your products to anything less.
Users experience:
Up to 25% MORE see-through clarity
No YELLOWING
Up to 90% LESS haze
Up to 44% LOWER push-through force
Honeywell is a proven packaging partner ready to support you throughout all packaging phases — from design through production and launch. We have an experienced technical team and packaging cost-evaluation tools, all backed by superior support.
Contact Us for more information.

Overview
Benefits
Services
Tools
Whitepaper
Aclar Accel
Aclar films enable you to utilize a flexible, efficient thermoformable packaging platform. And with the breadth of thermoformable moisture barrier products available in the Aclar films product line, you have options for matching the right Aclar product.
Whether you require mid, high, or ultra-high moisture barrier, there is an Aclar product available to provide you with the optimum balance of performance and economics for your application. For applications requiring oxygen and/or light barrier protection, Aclar film can easily be laminated to a wide range of substrates including white or amber PVC, EVOH, or others.
Aclar film properties:
Highest moisture barrier of any clear thermoplastic film
Bio-chemically inert
Chemical-resistant
Non-flammable
Plasticizer and stabilizer free
Processes within the same range as other thermoforming films
For assistance in selecting the right Aclar product to meet your needs, please contact our experienced technical team.
ACLAR – THE CLEAR CHOICE FOR PHARMACEUTICAL PACKAGING.
Packaging requirements and packaging solutions vary by region. Whether or not your current packaging platform is Alu/Alu blisters, pillow packs, bottles, or blisters with a foil over-wrap, you can realize cost savings and/or operational efficiencies or create differentiated, brand-enhancing packaging with Aclar Films.
With Aclar films, you get an efficient and flexible thermoforming platform that makes it possible to reduce pack size by up to 55% providing:
COST SAVINGS – DIRECTLY REDUCE:
Raw material usage and scrap production
Warehousing expense and transportation costs
OPERATIONAL EFFICIENCIES
Increase packaging line speed and efficiency
Increase operational flexibility
Visual inspections reduce production errors from improperly filled cavities
SHELF-LIFE OPTIMIZATION AND SUPPLY CHAIN BENEFITS
Achieve a longer product shelf-life
Reduce warehousing, transportation, and shelf space requirements with smaller packs
STANDARDIZATION THROUGHOUT ALL CLIMATE ZONES BY ADOPTING A GLOBAL PACKAGE
Standardize packaging and packaging operations across all climatic zones, including Zone 4b
BRAND ENHANCEMENT AND PACKAGE DESIGN FLEXIBILITY
Differentiate your package design
Smaller packages for increased patient portability, compliance and adherence
Aclar's clarity displays your brand's distinct shape and color
WORLD-CLASS SUPPORT FROM CONCEPT TO LAUNCH
Honeywell supports you with a range of services – from barrier prediction and stability support to packaging line optimization and economic analysis. Our global team of experts will be with you every step of the way with the support you want when you need it:
ECONOMIC MODELING
For individual drugs and across entire drug portfolios at multiple sites
Determine the true cost of packaging
Identify opportunities to reduce packaging costs
BLISTER PACKAGE AND TOOLING OPTIMIZATION
Honeywell's technical team uses the latest software to:
Develop blister pack drawings that maximize tablet density
Review drawings to assure your tooling is optimized
BARRIER PREDICTION AND STABILITY SUPPORT
Our barrier packaging analytical labs are ready to work with you on:
Material screenings under ICH conditions
Barrier material selection and theoretical barrier calculations
Weight gain testing to highlight probable package performance failures
Performing customized barrier studies (moisture and oxygen)
OPERATIONAL SUPPORT
From package design and initial line trials through product launch and optimizing your packaging lines
Thermoforming workshops
Line and process optimization
Tailored training programs (your site or ours)
Download our Overview Brochure or Contact Us
Honeywell tools address a range of common technical and business challenges.
Aclar® Films Thermoforming Guideline ​
Although the thermoforming properties of the Aclar laminate are essentially defined by the substrate material to which it is laminated, there are recommended guidelines to follow to produce a high quality Aclar blister.
Tooling Design Best Practices for Aclar® Films
This guide allows you to optimize the barrier performance of you blister and increase the shelf life of your finished package. Aclar laminates do not require special tooling; however by following these best practices, you can maximize the performance of the Aclar film laminates you are considering.
Aclar® Films UltRx 6000 Technical Guide​
Learn how to successfully design and thermoform an ultra-high barrier blister using a laminate made with the newest Honeywell product – Aclar® UltRx 6000 Film.
Instructions for Using Polarized Film ​
These instructions explain how to use polarized film for a simple, quick, non-destructive, qualitative test of blister cards. The test can be performed immediately after thermoforming and sealing to reveal any stress-forming in your blisters.
Strategic Implications of Packaging Choice in the Generic Sector
The generic drug industry faces different profit pressures than traditional pharmaceutical companies. This whitepaper explores how re-examining basic assumptions around the selection of blister packaging materials can result in smaller pack sizes, lower material costs, decreased capital expenditures and increased overall equipment effectiveness (OEE). The paper includes a detailed total cost assessment of aluminum cold-forming technology vs. high-barrier clear thermoforming films.
Blister Packaging of Oral Solids – Challenges for the Pharma Industry and Patient Implications
Blister packaging has become a more important factor in addressing challenges for the pharmaceutical industry. Thermoforming films are enablers for optimizing blister pack designs that meet all stakeholders' requirements. Decisions can be based on understanding and meeting patient needs while simultaneously offering opportunities for significant productivity gains in packaging operations.
Addressing Complex Needs of Pharmaceutical Stakeholders via Ultra-High-Barrier Thermoformed Packaging
A successful drug launch requires you to balance a wide range of differing needs. Globalization itself brings with it the need for better shelf life, simplified supply chains, and greater productivity.
Avoid Delays – How to Ensure Your Blister Passes Stability
Package integrity is integral to a successful drug launch. This white paper covers three guiding principles relevant to barrier films that you can employ to reduce the risk of failure, understand the barrier required to pass stability and avoid over-packaging and potential delay.
Honeywell Aclar Film, a proven partner in pharmaceutical packaging for more than 40 years, introduces an industry-changing product. New Aclar Accel is a thermoformable film product that delivers at the price and speed business demands while providing the quality and service customers have grown to expect. When "good enough" is not enough, Aclar Accel is the perfect go-to solution. Click here to find out more.